Why do control rooms require preventative maintenance & console cleaning?
Your mission-critical operation is the pulse of your organization and it's asked to stand up to the most rigorous wear and tear imaginable; 24/7, 365. Debris, dust, and mold buildup in and around your consoles, cavities, and cables can become harmful to your employees' health and safety, work environment, and overall equipment performance. Proper control room console cleaning and maintenance can help your equipment run more efficiently, reduce the possibility of equipment overheating, extend the life of your consoles, and increase productivity. EvansCare is not just deep console cleaning; we also tighten hinges and screws while also making sure your entire console is aligned properly. This extends the life of your consoles.
---
Whitepaper Download: Protect Your Control Room Investment
Learn more about the benefits of the EvansCare cleaning and maintenance services in this whitepaper by Tanya Lee. "Protecting Your Control Room Investment" is a free download, no email required! Find out more about what the whitepaper includes here:
Simply put: It's taking care of your investment.
---
Why choose EvansCare Deep Console Cleaning Service?
EvansCare was specifically created for mission-critical environments. As the global leader in mission-critical control rooms, we have an in-depth understanding of what is required to protect and increase the longevity of your investment. Our control room cleaning and maintenance services include:
| | |
| --- | --- |
| Cleaning of cavities, wires, cables, electrical equipment, AV systems, and accessories | Zero downtime and minimal disruptions to surrounding areas. We clean 1-2 consoles at a time |
| Debris, dust, grime, and mold removal | Hinge repairs, console alignment |
| | |
| | General repairs and replacements |
Health, Security & Safety Compliance Standards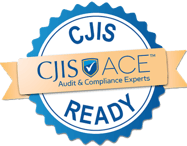 Our strict safety standards are applied to everything we do, both internally and externally. Our CJIS-certified console cleaners adhere to all safety regulations and standards, ensuring a safe outcome for everyone involved. Our teams also take additional site-specific training as needed to ensure we meet your safety protocols. We recognize that we may be working in secure areas, and work with you to ensure our team members understand and fully comply with all security protocols.
---
Are you ready for a cleaner, healthier, more organized work environment?
EvansCare
control room cleaning
teams
serve
all Government Agencies
,
both Federal and local.
---
Request a quote on our contact page or just start a conversation with us to learn more and ask any questions you may have. Hope you have an awesome day!