Project of the Month is an ongoing series by Evans, that showcases our latest projects and installations. This month we are featuring this installation of the Trans Bay Cable Control Room, located in San Francisco, CA.
Custom Made Consoles With Sleek Design
Trans Bay Cable was selected to provide energy to the City of San Francisco by the California Independent System Operator (California ISO). TBC began planning to upgrade its existing control room in 2020 and chose Evans with the design process. The control room features our Response NEXTGen line of consoles. The consoles were custom made with a robust frame to withstand the test of time while still keeping a sleek and clean design.
Unique Project & Design Elements
1 Large horseshoe console that wraps around the room
1 Double-sided console for flexible worker access
Unique rack enclosures hidden in the base
Full EnviroLinc system integration
The complete build and consoles were inspected in our staging area at our manufacturing facility. Our goal was to ensure the specifications and design met the exact specifications for the customer before delivery and installation. The quality check is an integral part of the Evans process! Take a look at how everything came together in the staging and sign-off process.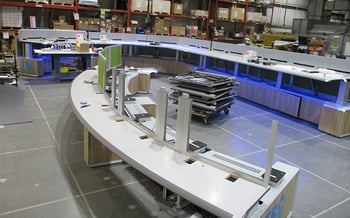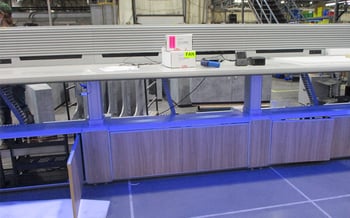 ---
Evans End-To-End Service Includes Installation
After meeting quality assurance standards, we sent the consoles disassembled, packed and sent on their way. Once at the destination, our installation team worked diligently to get the room up and running. It's amazing to see when a room finally comes together with the finishing touches!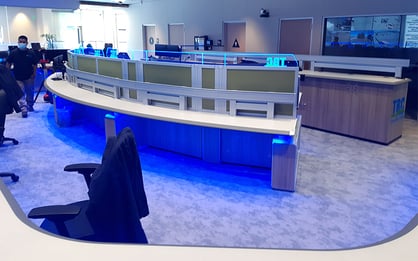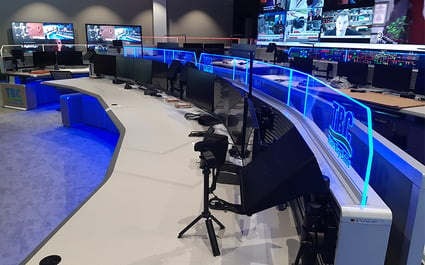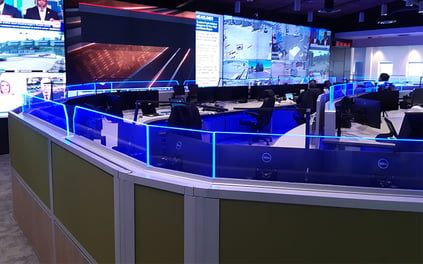 ---
Contact Evans & More Information
Thanks for reading. If you have any questions regarding options for Response NEXTGen then please check out the page or contact us to talk directly with our team.
---
We also have an interesting white paper available to download titled "Changing the way we Think About Control Rooms." Read more about the topics discussed in the paper by clicking the image below.
---