One person at a time. One day at a time. One project at a time.
Together, Evans and the Denise Amber Lee Foundation are committed to Making A Difference.
The mission of the Denise Amber Lee Foundation, a non-profit, is to promote and support public safety through uniformed training, standardized protocols, defined measurable outcomes, and technology advances in the 9-1-1 system.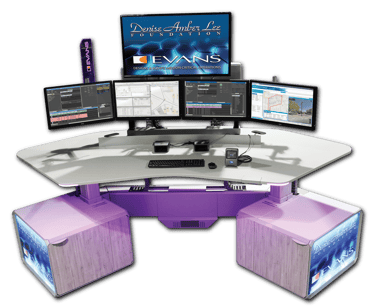 Established in June 2008, in response to the murder of Denise Amber Lee, the foundation seeks to use the emotional power of this tragedy to promote and encourage the use of technology, training, and procedures to reduce the occurrence of human error in public safety communication centers across the United States of America.
The foundation is determined to channel and focus on driving rapid changes to public safety policy and procedures. Along with Denise's family, the Denise Amber Lee Foundation was instrumental in the passage of the Denise Amber Lee Act requiring 232 hours of training for all 9-1-1 Telecommunicators in the state of Florida. It was the first of many laws changed across the United States in response to the tragedy.