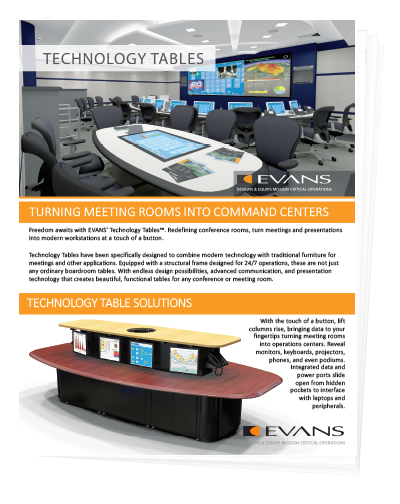 Freedom awaits with EVANS' Technology Tables.
EVANS' technology tables provide an interactive environment for a dynamic and collaborative work environment. Our Technology Tables bring data visualizations, network broadcasts, media content, CCTV, websites, presentations, and more to your conference room, command center, or meeting room.
Benefits of EVANS Technology Tables
Unlimited design possibilities
Integrated cable management
Superior visual experience
Download our brochure to find out more.