How Did Evans Help the RCMP Implement Plexi-Glass Safety Barriers?
While it seems like everyone is currently working from home, it's easy to forget that it isn't an option for many mission-critical operations. Perfecting social distancing becomes a difficult task in most 24/7 environment, now more than ever, they need to be focused and able to perform their duties in a safe environment.

The Royal Canadian Mounted Police (RCMP) came to Evans looking for a way to ensure their operations were able to continue during the pandemic. They wanted their operators to feel safe in a hygienic and healthy environment. The barriers were implemented so nobody would have to worry about the person sitting next to them, getting direct support from a supervisor or conversations with coworkers.
---
Engineering a Solution to Fit in a Coronavirus World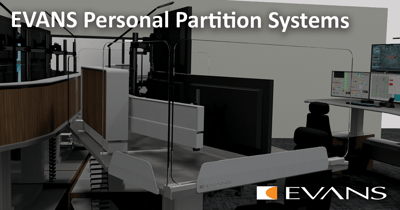 Evans internal engineering team worked closely with the RCMP to develop a robust solution designed specifically for the RCMP's consoles. The Personal Partition System is a plexi-glass partition that can easily be secured to the console's outer edges to provide a physical barrier against contaminants. They also create a visual cue to reinforce social distancing measures. The partitions can then be stored on-site and reused as needed, ensuring safety for years to come.
"We were thrilled at how responsive Evans was on this project, working with us to create a solution that fit our needs.
The final product is of great quality and we were able to easily install it onsite ourselves."
---
- C.D.L. (Chris) Spence
Royal Canadian Mounted Police (RCMP)
Acting K Division Operational Communication Center Commander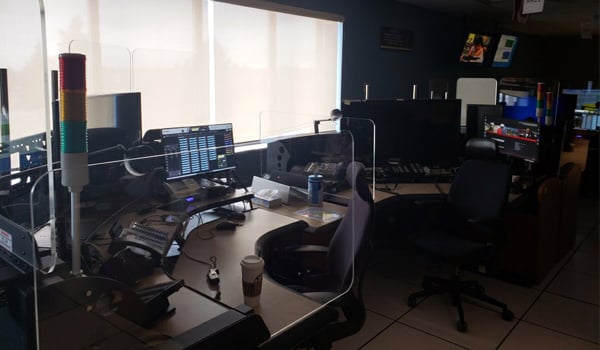 ---
Note from Evans (May 2021):
Stay tuned for updates to this page and to receive your list of the top benefits of personal partition systems for your employees & operators.
Do you have more questions for us?
Let us know by filling out our general contact form: