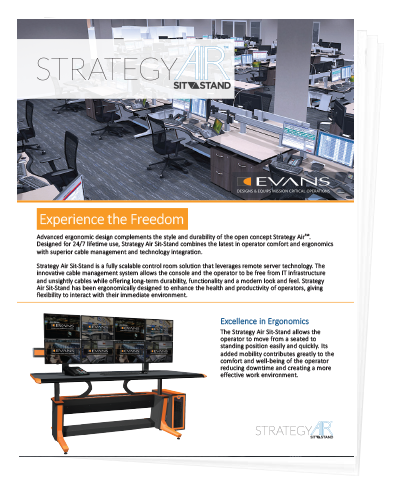 Advanced Ergonomic Design.
Strategy Air Sit-Stand is a fully scalable control room solution that leverages remote server technology.
The innovative console offers long-term durability, functionality and a modern look and feel.
Benefits of Strategy Air Sit-Stand
Enhanced cable management
Open concept aesthetics
Unlimited design options
Ergonomically designed
Download our brochure to find out more.