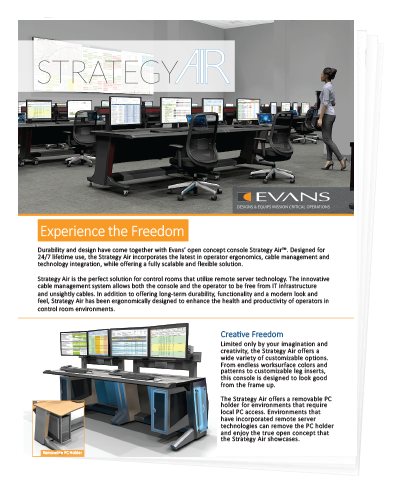 Experience the Freedom
Designed for 24/7 lifetime use, the Strategy Air incorporates the latest in operator ergonomics, cable management and technology integration, while offering a fully scalable, and flexible solution. Strategy Air is the perfect solution for control rooms that utilize remote server technology.
Benefits of Strategy Air
Open concept aesthetics
Layout flexibility
Flexible CPU storage
Download our brochure to find out more.