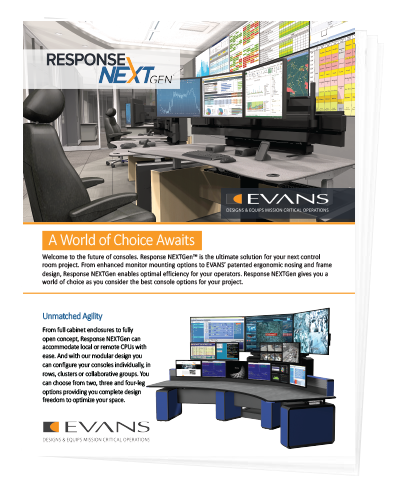 Built around your needs.
Response NEXTGen is the ultimate control room solution from enhanced monitor mounting options, to ergonomic nosing, full cabinet enclosures to fully open concept, Response NEXTGen is the future of console design.
Benefits of Response NEXTGen
Robust open frame
Enhanced cable access and capacity
Integrates large screen displays
Endless configuration options and layout flexibility
Personalized temperature controls and situational awareness lighting
Download our brochure to find out more.