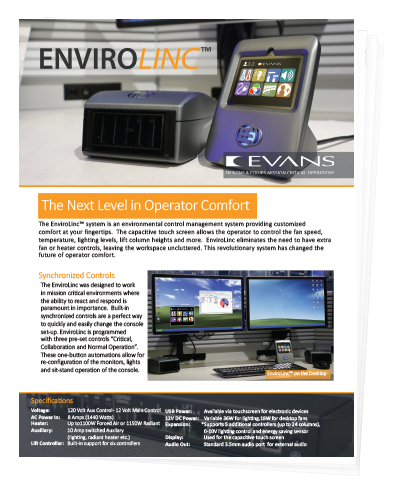 Ultimate comfort and control.
EnviroLinc provides the ultimate in individual operator comfort with individual control of height, lighting, temperature, and air controls.>This revolutionary system has changed the future of individual operator comfort.
Benefits of EVANS EnviroLinc
Operator controlled heating, lighting, height, and air
Energy saving sensors
Synchronized controls
International volt version available
Download our brochure to find out more.