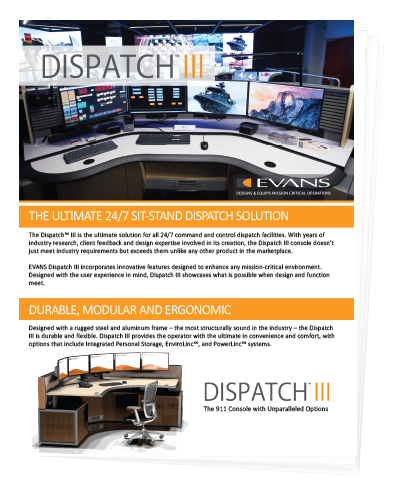 The 9-1-1 Console with Unparalleled Options.
Dispatch III provides the ultimate in operator comfort for
9-1-1 Dispatch centers. With its innovative design features, durable frame, sit-stand capabilities, and personalized control options, Dispatch lll is the ultimate 9-1-1 dispatch solution.
Benefits of Dispatch lll
Ergonomic design options
Advanced cable management
Sit-stand functionality
Download our brochure to find out more.