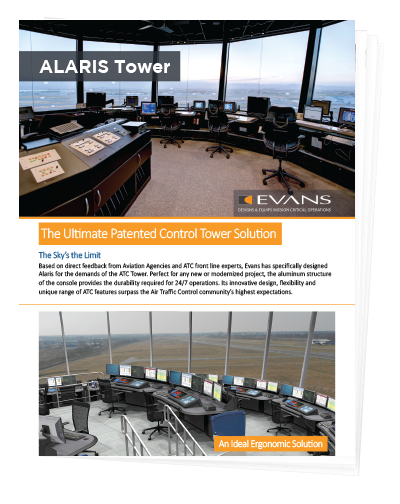 The Sky's the Limit.
Designed specifically for the demands of ATC operators, Alaris Tower offers the latest in console design featuring flexibility, durable, and improved operator sightlines, creating an ideal ergonomic solution.
Benefits of Alaris Tower
Superior strength and durability
Enhanced cable management
Flexible mounting options
Sit-Stand functionality
Ease of reconfiguration extends lifespan
Download our brochure to find out more.